Fine And Feathered Libations For Any Occasion
With a focus on small-batch, natural and independent wine and spirit producers, you'll find a charming story in each bottle and a delicious sip at any price point.
EXPAND YOUR HORIZONS
Wines We're Crushing On (And Are Worth Knowing)
Our hand-picked selection of interesting, small production wines and spirits to help you discover a new favorite.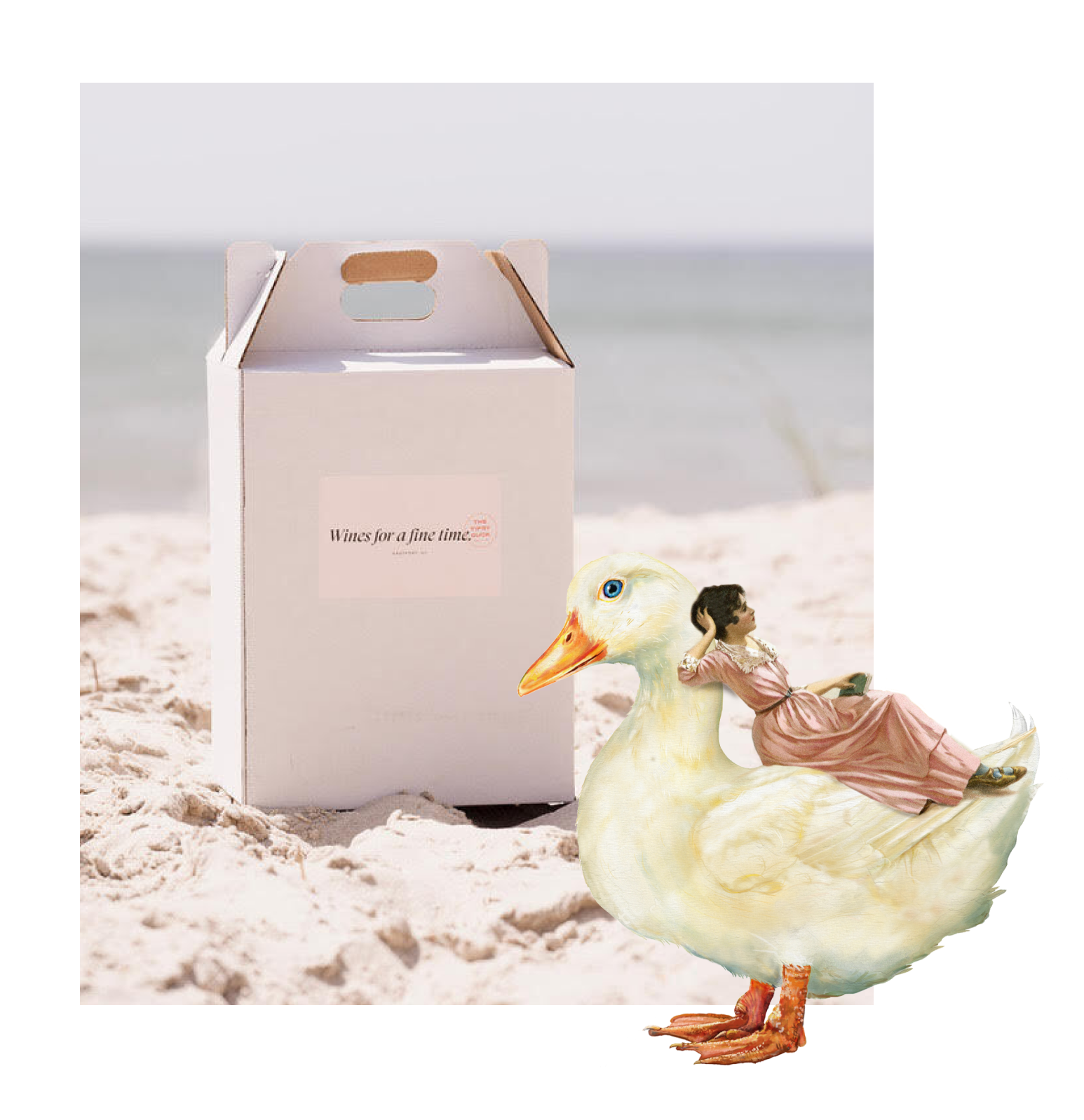 Not Sure Where to Start?
If you're short on time or just want us to do the shopping for you, check out our easy online 6-packs. Order by theme and we will select your custom box from what's currently available in the store, then prepare it for easy pick-up or delivery. Looking for something even more tailored to your needs? No problem - drop us a note in the chat box with your phone number or email and we'll get back to you to see how we can help!

From glou glou to cin cin
we have a wine for any mood
Whether it's a nightly tipple or a celebratory sip—here's a curated selection for the perfect pour.
Our Story
The Tipsy Duck is a modern boutique wine and spirit shop located in Eastport, New York where you'll find hand-selected wines and small-batch spirits for every occasion. Our sips are meant to enjoy now with friends, family, lovers and heck, even your enemies, because if the company is poor at least your beverage can be excellent.